Our Beers can be found at the following restaurants and retail stores:
DULUTH LOCATIONS:
The New Scenic Cafe- Duluth, MN
Lake Avenue Cafe in Canal Park- Duluth, MN
The Chester Creek Cafe- Duluth,MN
The Ledgerock Grille at Larsmont Cottages- Larsmont, MN
The Rahtskeller below Tycoon's Alehouse- Downtown Duluth, MN
7 West Taphouse- Downtown Duluth, MN
The Mocha Moose Coffeehouse- Larsmont, MN
Lake Aire Bottle Shoppe, Duluth, MN
Beaner's Central Concert Coffeehouse- West Duluth, MN
Mount Royal Bottle Shoppe- U of M Campus, Duluth, MN
Super One Liquor, WestDuluth, MN
Cashwise Liquor, Duluth, MN
TWIN CITIES LOCATIONS:
Stinson Wine, Beer, and Spirits- Minneapolis, MN
Elevated Beer, Wine, and Spirits- Minneapolis, MN
Zipp's Liquor, Minneapolis, MN
Lake Wine and Spirits, Minneapolis, MN
The Wine Thief and Ale Jail- St. Paul, MN
Haskell's Wine and Spirits- White Bear Lake, MN
Ace Spirits, Hopkins, MN
Blue Max Liquors, Burnsville, MN
Apple Valley Liquor, Apple Valley, MN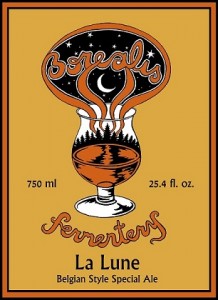 La Lune Special Ale- 7.0 ABV:  A Belgian style special ale brewed with spices and a hint of wheat malt.  The usual coriander and orange peel with some secret spices in there as well.   Ode to the loon and the moon.   Beautiful for sipping with fish or poultry.
---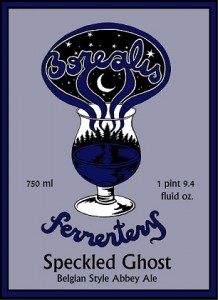 Speckled Ghost Abbey Ale- 9.0 ABV:  Speckled Ghost is a shout out to the elusive trout. A Belgian Style Abbey Ale that melds hop balance, sweetness, and a hint of maltiness.  Tastes of vine and pitfruit.  Brewed using caramelized candi sugar and a long boil.  For those who tie their own and tie one on.
---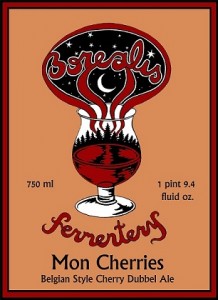 Mon Cherries Cherry Dubbel-  8.0 ABV:  A Belgian style dubbel ale brewed using chocolate malts and  MN cherries.  We complete this beer by aging on a specialty MN toasted oak lending to a wonderful smokey finish.  A wonderful compliment to any red meat dish, this beer can also be enjoyed with or in place of your favorite chocolate dessert. Decadence in a glass!
__________________________________________________________________________________________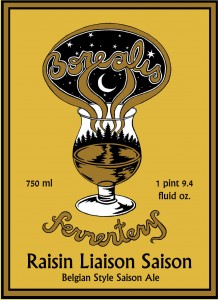 Raisin Liaison Saison- 6.0 ABV: A mildly tart, slightly hoppy Belgian-style Saison ale with a hint of pitfruit from the addition of raisins in secondary fermentation.
__________________________________________________________________________________________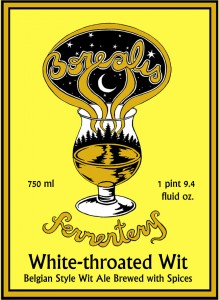 White Throated Wit – 5.5 ABV: The song of the white-throated sparrow is one of the first things we hear in the Spring that lets us know that winter is on the way out. This Belgian-style Wit is brewed using kaffir lime leaves and lemongrass both lending a wonderful tart spin on the traditional Wit style.
_________________________________________________________________________________________